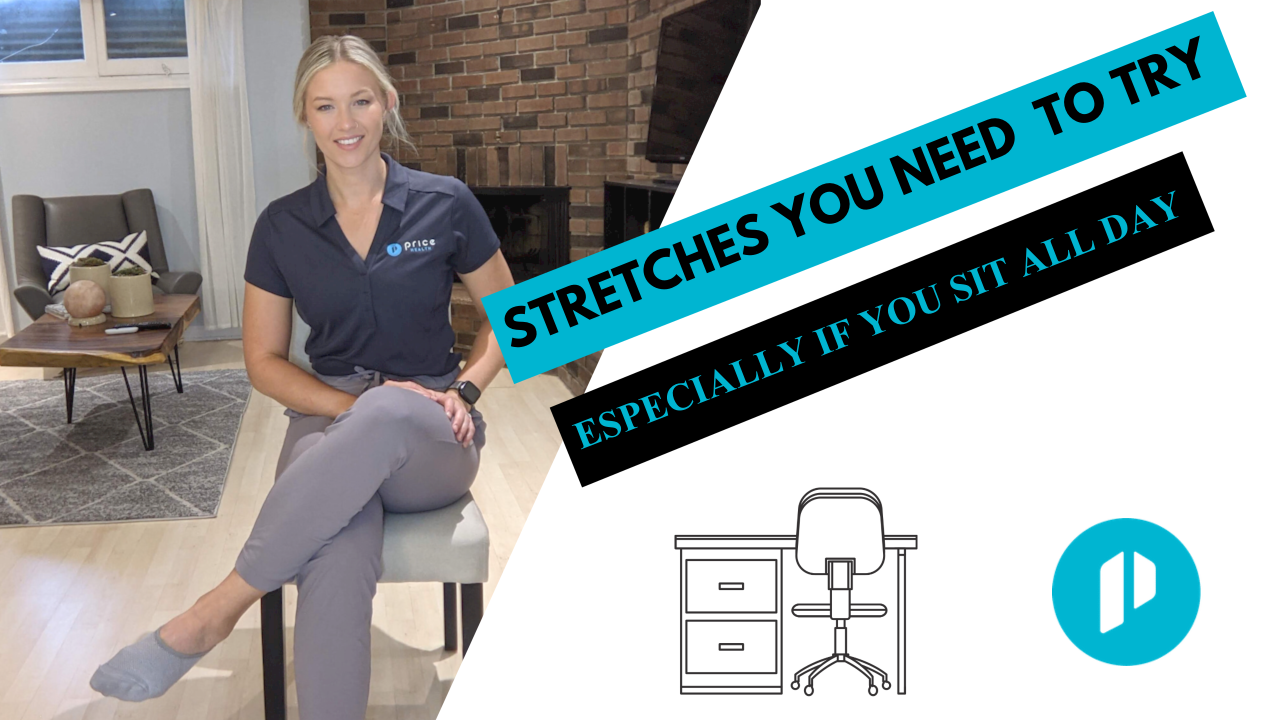 Looking for some relief after sitting all day? These 3 stretches are a great way to stretch out your tired muscles after a long day of sitting.
Check out the video to learn how:
All of these stretches target the piriformis muscle. The piriformis is a tiny muscle in your buttock area that attaches to your femur from the back of your pelvis. It runs over your sciatic nerve and when it gets tight it can quite literally be a pain in your butt!
It tends to get tight and short when you do a lot of sitting. Signs that this muscle could be causing you problems include:
A dull ache in the buttock

Pain down the back of the thigh, calf and foot.

Pain when walking up stairs

Pain after prolonged sitting
These stretches can help relieve some of these symptoms! As always if you feel sharp pain while doing these stretches, STOP! These should produce a deep stretch rather than pain.
Come see one of our expert therapists for individual advice and treatment!
Call or book online today – just click at the top of the page.