CORPORATE LUNCH AND LEARN
We offer complimentary Lunch and Learn programs for your business.
CONTACT US TODAY TO SCHEDULE YOUR COMPLIMENTARY LUNCH AND LEARN
519-885-5433 or info@pricehealth.ca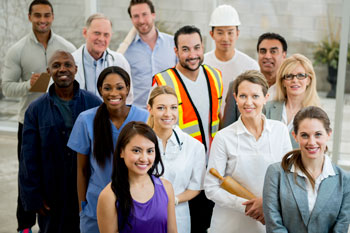 While many large companies charge large fees for this service, our team of experts love to deliver these talks and workshops free of charge. There is no obligations or sales pitches, and no catches. This is something we like to do that allows us to get in front of people to help educate and inspire them to lead healthier lives.
We create and deliver high level health information talks as well as hands-on workshops to increase the health, energy and productivity of your team.
This allows us to fulfill our mission of improving people's lives through health and fitness – even the ones who do not directly come into our office. We believe the more people become informed, the better they can take control of their own health and well-being to improve their own life. This is just one of the ways we give back to our community.
Talks include but are not limited to:
10 Secrets Benefits of Exercise you didn't know about
Best Nutrition for Energy
Standing up to a sitting world
Feel Better, Live Better: Beat Stress
Move better, Feel Better: Easy exercises for better posture and energy.
Benefits of a Wellness Program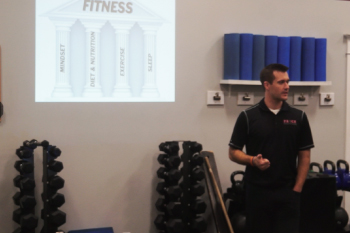 Corporate wellness programs have been incorporated by many large and mid-sized businesses, and they are yielding great results. With an increase in the number of office based or technology dependent workers, we are encountering a shift in the type of injuries and illnesses seen in the workplace. We are in a new generation of employees who work at computers most of the day, and it can be the cause of many issues that lead to absenteeism, mental health issues and reduced productivity. These are problems that you can largely avoid by incorporating a wellness program into your company. At Price, we offer a unique service that many other corporate wellness companies cannot offer. We have the ability to serve the niche of small to mid-sized businesses by tailoring our packages to exactly what you need and want out of a corporate wellness plan at an affordable rate.
Facts about employee health:
In Canada, low back injuries account for over 25% of all lost time claims (the largest single claims category)
Low back pain is estimated to be the most costly ailment in working age adults
Low back pain is the most chronic health problem in adults under the age of 45
Employees who work at a computer are more likely to have chronic upper and lower back and neck pain
Chronic stress can lead to absenteeism, costing your company a significant amount of time lost
Why implement a wellness program?
Employees who are happier and pain free will increase their productivity hours
Less absenteeism and time off work
Increased workplace morale
Improved job satisfaction and less job turnover
Decreased rate of overuse injuries often seen in office workers
Improved ability to cope with stress
Lower worker's compensation claims
Wellness programs have shown to increase overall company output and performance
The average ROI for an employee wellness program is $3.40 for every $1 spent
Employees are your most appreciable assets. Investing in your employees ensures consistent productivity and future growth. At Price, we can help you and your employees move, feel and be their best! Contact us today to learn more or schedule a lunch and learn.