Price Health – Health Assistants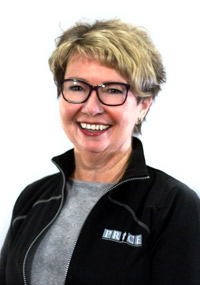 Marilyn
The main reason that I am enjoying my days so much in the Price Health reception area, is the high priority that is placed upon family values, personal well being, and the ongoing quality of life. My previous employment experience in the Nuclear Medicine Department at St Mary's Hospital helped to prepare me for a vibrant and fulfilling work atmosphere in my new position as CHA.
This is a very busy office which keeps me on my toes and in constant communication with our staff and clientele. I could not ask for a job that provides such a variety of opportunities for personal growth in such a healthy environment.
With every passing day, I am happy to say that I feel more and more a part of the Price "family".
---
Vanessa
Vanessa has had a passion for fitness from a young age. She is an eight-time national champion, including the Canada Winter Games, as well as a World Champion in ringette. Vanessa attended Wilfrid Laurier University for Kinesiology where her love for athletics and healthy living continued to grow. During her years at Laurier, she was a well decorated field lacrosse athlete and continued to play ringette for the Cambridge Turbos. Upon graduation Vanessa began her career in Toronto working as a Kinesiologist and Personal Trainer. In 2006 Vanessa moved back to the tri-cities and joined the Price Team.
"Price Health was a natural fit. It's a positive place to work, with a great team and wonderful practice members. Price is a place where I am able to fuel my passion for healthy living and helping others. In 2009, I was selected to play for the national ringette team. It was a big commitment, and Price supported my dream by allowing me to work part time and by helping me keep my body healthy for competition with regular chiropractic care."
Since then Vanessa has completed course work in Holistic Nutrition with the Canadian School for Natural Nutrition. Today she continues to work at Price part time handling the clinic's insurance billings. Vanessa has retired from the national ringette league but still plays for a competitive team in Cambridge.
Vanessa lives in Kitchener with her husband Trevor and their son and daughter. Outside of the clinic you'll find Vanessa in the rink, spending time with her kids or crafting up some organic goods in the kitchen.
---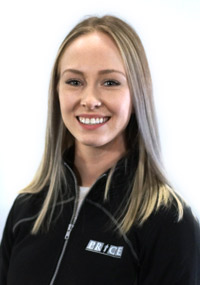 Alex
Alex is a caring and enthusiastic fitness coach who believes that being healthy is about finding balance. Alex is an ISSD certified personal trainer and received her undergraduate degree in Kinesiology & Physical Education from Wilfrid Laurier University. Her educational background has provided her with a well rounded perspective on health and fitness, and the ability to understand and overcome barriers related to achieving fitness goals.
Growing up Alex was involved in many sports, but softball is her passion! She encourages individuals to find a type of fitness that they truly enjoy outside of the gym to compliment their training. Alex loves trying local restaurants, and enjoys cooking in her free time! She looks forward to exchanging favourite recipes with the fit fam!
Alex continues to work in the clinical setting at PRICE HEALTH as a part-time health assistant as she expands her fitness services at THE FIT CLUB!
---
Amy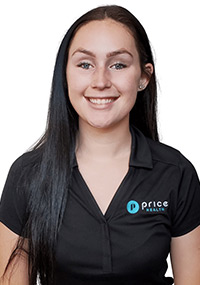 Bio coming soon!

Price Health Health Assistants | (519) 885-5433