Sarah Arbour, Physiotherapist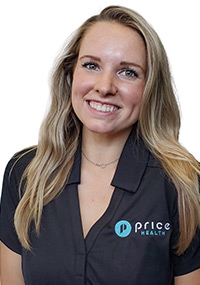 Growing up as a competitive dancer, Sarah has been passionate about health and wellness from a young age. After a dance-related injury, Sarah experienced the effectiveness of active recovery and rehabilitation first-hand. Her approach to rehabilitation involves a focus on functional recovery, hands-on treatment and holistic wellness.
After completing her undergraduate degree in Kinesiology at Western University (2018), she then went on to continue her education at Queen's University, completing her Master's Degree in Physiotherapy (2021). Throughout her studies, Sarah continued to be involved with dance teams, maintaining a passion for fitness and health.
Sarah has experience working with a variety of patients, from weekend warriors and athletes to acute care and critically ill patients. She believes every patient's treatment should be specific to them and their goals. She is very excited to work with you and within your goals to get you back to full function.
Outside the Office
In her free time, Sarah enjoys going on long hikes, dancing, eating good food, and drinking a hoppy IPA. She is always open to hearing about local restaurants and brewery recommendations!
Contact Price Health today to schedule an appointment.
PHYSIOTHERAPY »

Sarah Arbour, Physiotherapist | (519) 885-5433